At Kyoorius, we're dealing with the coronavirus situation with the seriousness it deserves.
Therefore, we're doing what can be done remotely while keeping our followers informed on all that is happening in the world of media, advertising and marketing.
Consequently, till things improve, Melt in a Minute will change a bit.
The format will change from all video to a text-based post. A little more difficult to consume, but it's the best we can think of under the circumstances.
All of you, stay safe.
And stay informed with posts like this one.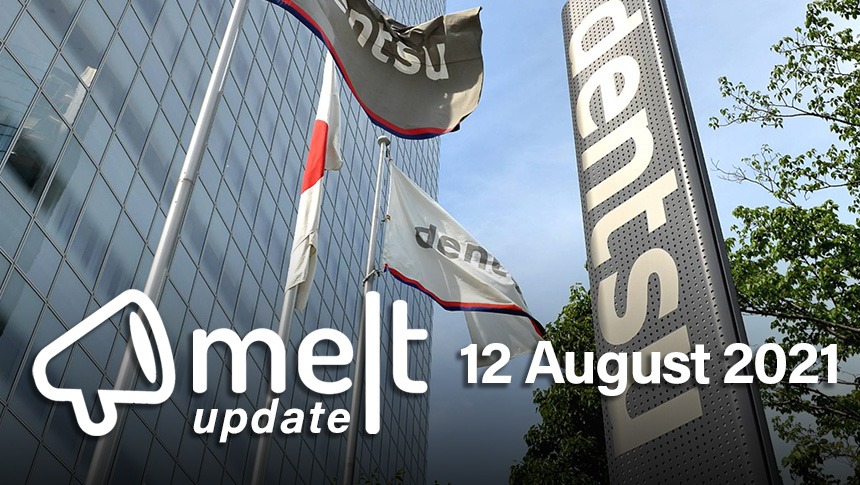 Top News:
1. Dentsu Group's Biz Performance Improves in Q2
Dentsu Group's business performance has improved in Q2 with a 15% gain in organic revenue growth on a year-on-year basis. As per campaign India, this marks a sharp turnaround from the 2.4% drop in organic revenue in Q1 and much steeper losses in the three quarters prior. Similarly, total revenue less cost of sales rose 20% in Q2. Dentsu's international markets have been able to take greater strides toward recovery as reflected in their Q2 gains, with EMEA up 22% from a year ago, the Americas 15.5% with APAC 10.2% and Japan 12.0%.

2. Tonic Worldwide Wins Digital Mandate of ITC's Aashirvaad
Tonic Worldwide has won the digital creative mandate for ITC's Aashirvaad range of staples. As part of its duties, the agency will craft integrated digital creative strategies for the brand. As reported by campaign India, the account was won post a multi-agency pitch.

3. Dentsu International Appoints Phil Adrien as CEO
Dentsu International has appointed Phil Adrien as chief executive officer, creative, for Asia-Pacific. In this role he will be responsible for leading dentsu's Asia Pacific creative business, to deliver creative transformation and growth for clients. As per campaign India, Dentsu's creative business in this region includes global agencies dentsuMB and Isobar, and regional and local agencies such as dentsu one, dentsu webchutney and Taproot dentsu.

4. Twitter Gets a New Look
Twitter has made some big changes in the way the platform will look on the web and on smartphones. In a series of tweets from the Twitter Design account, the social media platform revealed a new look, new font, colours and more. The new look has been rolled out starting today and should be gradually visible to all Twitter users.