At Kyoorius, we're dealing with the coronavirus situation with the seriousness it deserves.
Therefore, we're doing what can be done remotely while keeping our followers informed on all that is happening in the world of media, advertising and marketing.
Consequently, till things improve, Melt in a Minute will change a bit.
The format will change from all video to a text-based post. A little more difficult to consume, but it's the best we can think of under the circumstances.
All of you, stay safe.
And stay informed with posts like this one.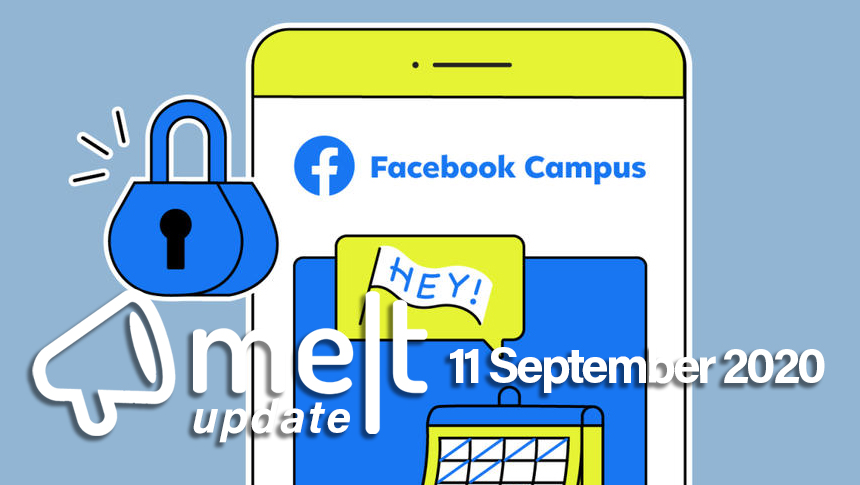 Top Stories Of The Day:
1. Facebook Launches College-Only Platform, 'Facebook Campus'
Facebook returns to its roots with a student-only social network. As per TechCrunch, the company is piloting a new platform called Facebook Campus, which is only for college students and requires a college email address to join. The company said that the product is particularly relevant now since most classes are being held online due to COVID-19. The platform will allow college students to connect with classmates, join groups, discover upcoming campus events, get updates from their school's administration and chat with other students from their dorm, clubs or any other campus group.

2. DDB Mudra Group To Handle Mandate For Mcdonald's India – North And East
DDB Mudra Group has been assigned the integrated marketing communications mandate for McDonald's India – North and East. The agency will manage the overall marketing and digital communications strategy for the brand across traditional and digital media. According to The Economic Times, the mandate also includes digital marketing by 22feet Tribal Worldwide and digital media planning by OMD Mudramax, in addition to the existing brand strategy and creative mandate.

3. AirAsia.com Launches 'AirAsia Media Group'
AirAsia's travel and lifestyle platform, AirAsia.com has created a new unit known as AirAsia Media Group comprising pillars – content and creative, media, data and adtech, talent and celebrities and channels. As reported by marketing interactive, the new media group is led by CEO Sumit Ramchandani and Rudy Khaw, head of content and creative, who also doubles as chief brand officer for AirAsia Group.

4. Liqvd Asia Bags Social Media & Creative Mandate For Tata Shop Share Smile
Liqvd Asia has bagged the social media and creative mandate for Tata Shop Share Smile. As noted by campaign India, the account was won following a multi-agency pitch.  Shop Share Smile is a special program for all Tata employees and their family and friends to avail offers from various participating Tata Group companies.

5. RCB Partners With Myntra For IPL 2020
Myntra has announced its partnership with Royal Challengers Bangalore (RCB), to be their exclusive fashion partners for the Indian Premiere League 2020. As reported by The Economic Times, Myntra will host a range of cricket merchandise on the store, and give fans a chance to get their hands on the latest RCB jersey.