At Kyoorius, we're dealing with the coronavirus situation with the seriousness it deserves.
Therefore, we're doing what can be done remotely while keeping our followers informed on all that is happening in the world of media, advertising and marketing.
Consequently, till things improve, Melt in a Minute will change a bit.
The format will change from all video to a text-based post. A little more difficult to consume, but it's the best we can think of under the circumstances.
All of you, stay safe.
And stay informed with posts like this one.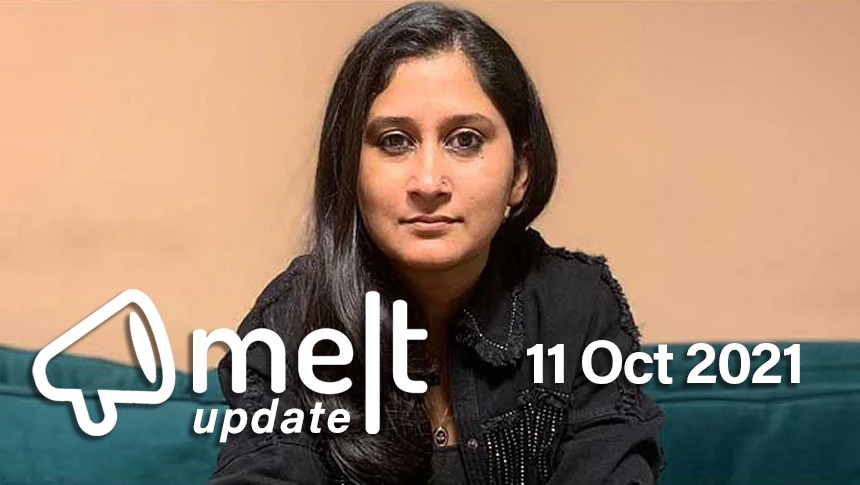 Top News:

1. Lowe Lintas Appoints Vasudha Misra as Regional Creative Officer, Delhi
Lowe Lintas has appointed Vasudha Misra as its Regional Creative Officer, strengthening the creative leadership at their Delhi office. Misra joins Lowe Lintas from BBH India where she worked as ECD on brands such as Tinder, VIVO, FabHotels, Havells RO Water Purifiers, Havells Lights, OkCupid, Heinz India and Indonesia. As per exchange4media, the appointment is effective immediately.
2. Publicis Groupe Appoints New Creatives in APAC
Publicis Groupe has announced three new creative hires in the APAC region, as reported by brandinginasia. Laurent Thevenet joins as Head of Creative Technology for Asia Pacific, Middle East and Africa, based in Singapore. Anna Tomasetti joins as Creative Community Manager, APAC & MEA, while Barbara Messer joins as Head of Creative PR, APAC & MEA. All three report to Natalie Lam, Chief Creative Officer, APAC & MEA, and will work with her to strengthen the creative community and creative product across the region.
3. upGrad Partners with SonyLIV for Shark Tank India
upGrad has partnered with SonyLIV as the co-presenting sponsor for the very first edition of Shark Tank India. As per exchange4media, the association will further the brand's deep India penetration goal. Internationally, Shark Tank has had a huge fan following especially with the young and aspiring entrepreneurs, as well as working professionals who are the core target audience for upGrad.
4. Netflix India Launches New Features for Android Apps
Netflix has launched 'Play Something' and 'Fast Laughs' features for its android apps in India. While 'Play Something' is a randomised shuffle play feature, 'Fast Laughs' is similar to TikTok, wherein it shows random small comic clips in rapid fire. As per afaqs, Netflix intends to start testing on Apple's devices soon.
5. Louis Vuitton Signs Squid Game Actress as Global Ambassador
Louis Vuitton has appointed Squid Game actress Jung Ho-yeon as its new global house ambassador for fashion, watches and jewellery. Jung joins Emma Stone, Naomi Osaka and K-pop group BTS in the list of LV's global ambassadors.