At Kyoorius, we're dealing with the coronavirus situation with the seriousness it deserves.
Therefore, we're doing what can be done remotely while keeping our followers informed on all that is happening in the world of media, advertising and marketing.
Consequently, till things improve, Melt in a Minute will change a bit.
The format will change from all video to a text-based post. A little more difficult to consume, but it's the best we can think of under the circumstances.
All of you, stay safe.
And stay informed with posts like this one.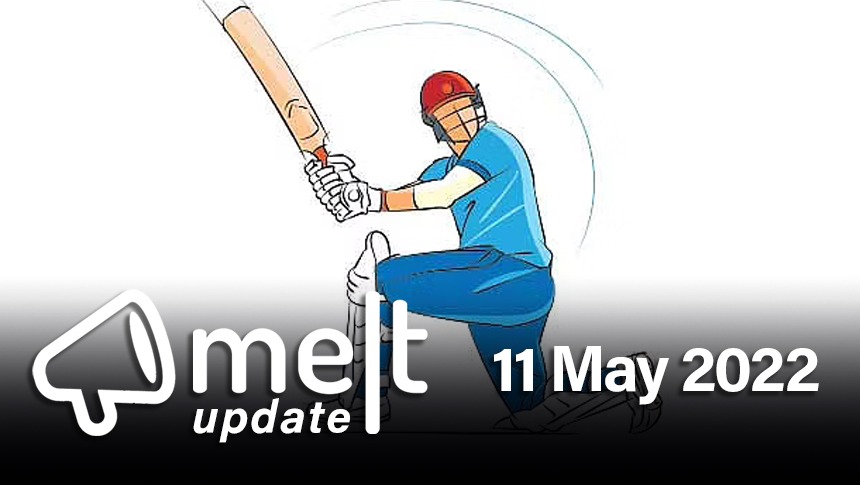 Top News:
1. MIB widens scope of Sports Act
The Ministry of Information and Broadcasting (MIB) has widened the scope of the Sports Broadcasting Signals (Mandatory Sharing with Prasar Bharati) Act, 2007, by notifying a fresh list of sporting events that have to be shared by private broadcasters with Prasar Bharati.
2. Priyanka Borah & Prashant Gopalakrishnan join Talented
Borah and Gopalakrishnan have joined Talented as Founding Partners. Both join from Dentsu Webchutney, where Borah was leading the agency's business team as Senior Vice-President, while Gopalakrishnan served as Webchutney's Managing Partner.
Ritesh Mishra named Managing Director for Marks & Spencer Reliance India
3. M&S India elevates Ritesh Mishra to MD
Marks & Spencer India has announced that Ritesh Mishra, previously Head of Operations, and Property, is the new Managing Director for Marks & Spencer Reliance India Pvt Ltd.
James Munson, who led the India business for the past five years will now assume the role of M&S International Retail Director in the UK
4. Brainlabs acquires Bengaluru-based Nabler
Brainlabs has announced the acquisition of Nabler, a specialist in the data services space. With this acquisition, the UK-based Brainlabs that launched in 2012, has entered into India, its second office in APAC, after launching in Singapore last year.
5. Deepika Padukone appointed Louis Vuitton's house ambassador
Louis Vuitton has announced the appointment of Deepika Padukone as 'house ambassador'. Padukone is the brand's first Indian house ambassador. Padukone joins Emma Stone and Zhou Dongyu to launch the brand's Dauphine bag campaign.