At Kyoorius, we're dealing with the coronavirus situation with the seriousness it deserves.
Therefore, we're doing what can be done remotely while keeping our followers informed on all that is happening in the world of media, advertising and marketing.
Consequently, till things improve, Melt in a Minute will change a bit.
The format will change from all video to a text-based post. A little more difficult to consume, but it's the best we can think of under the circumstances.
All of you, stay safe.
And stay informed with posts like this one.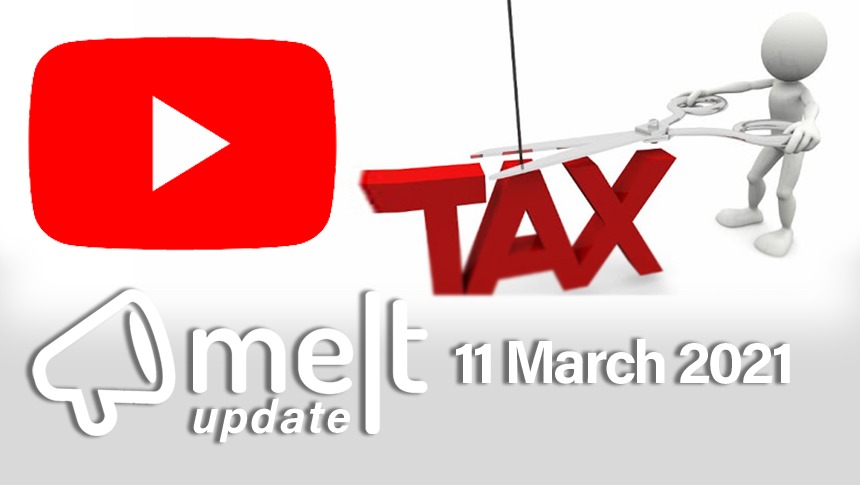 Top News:
1. YouTube to Deduct Taxes from Creators Outside US
YouTube has announced to deduct taxes from payments to creators outside of the US. In an email to YouTubers, the tech giant said that additional tax is going to be levied on them (outside the US) by as early as June 2021. As per The Economic Times, the move will affect YouTube creators' community in India too. YouTube has asked creators to submit their tax information to AdSense to understand the correct amount of taxes to be deducted.

2. ITC Launches New Variant of Savlon Sanitizer
ITC has launched a new variant of its Savlon sanitizer brand. The company has rolled out a Savlon moisturizing sanitizer in line with consumer demand for products that prevent dryness post usage. As reported by livemint, ITC earlier said that its Savlon brand could touch Rs1,000 crore in consumer spends this fiscal year.

3. Lomotif to Enter India
Singapore-based video-sharing social networking platform, Lomotif is set to enter India. The app, which is seen as a TikTok rival, was recently acquired by Zash Global Media. As noted by exchange4media, the platform will give global access to Indian content creators.

4. Sanjay Kaul Steps Down as Founder & CEO, Impact Commuincations

Sanjay Kaul, Founder & CEO of Impact Communications, has stepped down from his position. He will be embarking on a new entrepreneurial journey. According to exchange4media, Nidhi Singh, who has been part of the founding team will be the new CEO and Kalpana Raina, Director Strategy Planning, will take the role of COO.


5. Mitron Appoints Bhawin Jagad as Director-Product Design
Indian short-format video app Mitron has appointed Bhawin Jagad, as Director-Product Design. In his new role, Bhawin will lead the development of new product designs whilst working on improving existing designs. As per exchange4media, he will also oversee the implementation of product design policies and will evaluate the feasibility of new design ideas.