At Kyoorius, we're dealing with the coronavirus situation with the seriousness it deserves.
Therefore, we're doing what can be done remotely while keeping our followers informed on all that is happening in the world of media, advertising and marketing.
Consequently, till things improve, Melt in a Minute will change a bit.
The format will change from all video to a text-based post. A little more difficult to consume, but it's the best we can think of under the circumstances.
All of you, stay safe.
And stay informed with posts like this one.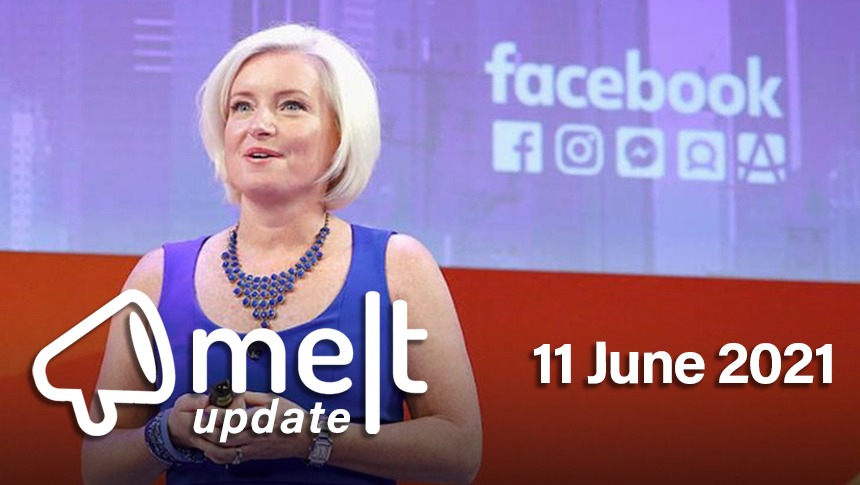 Top News:
1. Facebook's Global Head of Advertising Biz Carolyn Everson Exits
Facebook VP, Global Business Group Carolyn Everson is departing the social media company after spending over a decade. At Facebook, Carolyn was responsible for growing the global advertising business. She spearheaded the company's relationships with top marketers and agencies. As reported by exchange4media, she also oversaw a team of regional leaders, and the teams focused on global partnerships, global agencies, and Facebook's Creative Shop. Prior to Facebook, Carolyn was the Corporate Vice President of Microsoft's Global Advertising Sales and Trade Marketing Teams.

2. Tata Group to Acquire Majority Stake in 1MG
Tata Group will acquire a majority stake in e-pharmacy retailer 1MG, broadening its presence in the medical economy. The deal will peg the total value of 1MG at $450 million. According to The Economic Times, 1MG co-founder and CEO Prashant Tandon will continue to lead the company.

3. Ajay Arora Quits Netflix
Ajay Arora, Director, Product Innovation (Growth) at Netflix, has left the company after a four-year stint. As per exchange4media, he was responsible for launching a new bundle product, enabling product partnerships with cable and telco operators besides offering new payment options beyond credit and debit cards. He also introduced a new lower-priced Netflix tier catering to emerging markets like India. The platform had launched a mobile-only plan in India priced at Rs 199 per month.

4. McCann Worldgroup India Appoints Swapnil Jain as CFO
McCann Worldgroup India has appointed Swapnil Jain as chief financial officer.  As per campaign India, Jain joined the agency on 1 June 2021 from Suzlon Energy where he was CFO. He is based in Mumbai.  


5. Xiaomi India Appoints Jaskaran Singh Kapany as Marketing Head
Xiaomi India has appointed Jaskaran Singh Kapany as the head of marketing. Previously, Kapany was head- marketing at Paytm. As per The Economic Times, he has also worked ICICI Prudential Life Insurance Company and JWT in the past.