At Kyoorius, we're dealing with the coronavirus situation with the seriousness it deserves.
Therefore, we're doing what can be done remotely while keeping our followers informed on all that is happening in the world of media, advertising and marketing.
Consequently, till things improve, Melt in a Minute will change a bit.
The format will change from all video to a text-based post. A little more difficult to consume, but it's the best we can think of under the circumstances.
All of you, stay safe.
And stay informed with posts like this one.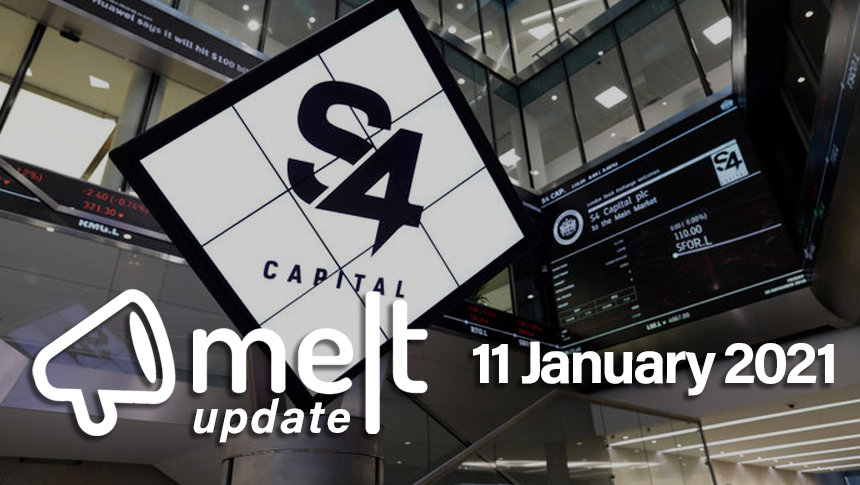 1. S4 Capital Acquires Shanghai-based Tomorrow
Hot on the heels of absorbing two US agencies, S4 Capital is bringing Tomorrow, a 50-person Shanghai-based creative agency, into its MediaMonks content practice. Founded in 2015 by Rogier Bikker, Tomorrow will almost double MediaMonks' headcount in China at a stroke, with Bikker serving as managing director of the combined Chinese operation. As per The Drum, Tomorrow brings a slew of clients to S4's table, including Budweiser, Starbucks and Red Bull and will operate under the MediaMonks umbrella temporarily until the launch of a new unified brand.

2. Apple Revenue from App Store Up By 28%
Apple made a total of USD 64 billion in revenue through its App Store in 2020, showing 28% increase from an estimated USD 50 billion that the tech giant generated in 2019. This represents a good amount of growth for the company's App Store because the estimated increase between 2018 and 2019 was only 3.1%. According to The Verge, the sharp increase in growth can be attributed to the fact that people did purchase more games online owing to the worldwide lockdown due to the COVID-19 pandemic.
3. Pfizer Unveils New Logo
Pfizer has unveiled a new logo amidst its race to develop and supply countries with the COVID-19 vaccine. The new brand identity was introduced on the company's social media accounts. The new logo seeks to showcase Pfizer's move from "a diversified healthcare giant" to a company that is more focused on producing prescription drugs and vaccines that prevent and cure disease, Wall Street Journal reported.


4. HAVMOR Assigns Communication Mandate To Zero Gravity Communications
HAVMOR has assigned its communication mandate for print and digital media duties to Zero Gravity Communications. This is for the brand's #MOR2GO range of products. As per exchange4media, the agency has devised a multi-pronged strategy for HAVMOR that aims to reinforce the experience of consuming artisanal ice-creams through doorstep delivery.


5. Airtel Appoints Pradipt Kapoor as CIO
Bharti Airtel has appointed Pradipt Kapoor as Chief Information Officer (CIO). In his new role, Pradipt will drive Airtel's overall Engineering strategy and be a key player in helping realize the company's digital vision. As per exchange4media, he will also be member of the Airtel Management Board and report to Gopal Vittal, MD & CEO, Bharti Airtel.