At Kyoorius, we're dealing with the coronavirus situation with the seriousness it deserves.
Therefore, we're doing what can be done remotely while keeping our followers informed on all that is happening in the world of media, advertising and marketing.
Consequently, till things improve, Melt in a Minute will change a bit.
The format will change from all video to a text-based post. A little more difficult to consume, but it's the best we can think of under the circumstances.
All of you, stay safe.
And stay informed with posts like this one.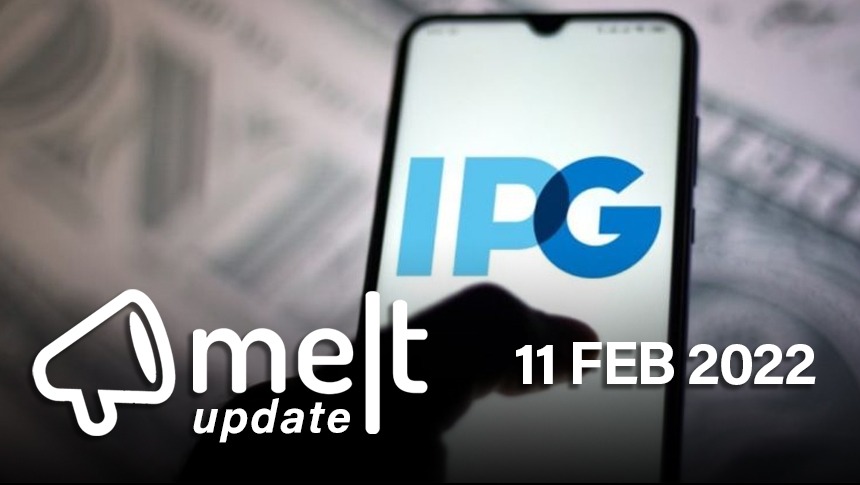 Top News:

1. IPG Posts 9.7% Organic Growth in APAC
IPG's Asia Pacific revenue has increased by 9.7% organically to $237.8 million, according to its Q4 2021 earnings report. This has been led by a strong performance in Australia, Singapore, India and Japan. Campaign India reports that the performance has been driven by IPG's data, technology and media offerings, as well as its strategic consulting services. For the full year, the revenue from the Asia Pacific market has increased by 11% organically to $791.4 million.
2. Zee Media Reports 31.7% Increase in Operating Revenue
Zee Media Corporation Limited (ZMCL) has reported an increase in operating revenue of 31.7% to Rs 242.81 crore for the quarter ended for Q3 FY22. The networks' advertising revenue grew by 33.7% to Rs 231.7 crore for the same period while marketing, distribution and business promotion expenses grew by 76.4% to Rs 29.2 crore.
3. Sony Music Appoints BARC's Ankita Maheshwari as GM – HR & CSR (India & Middle East)
Sony Music Entertainment has appointed Ankita Maheshwari as General Manager – HR and CSR (India & Middle East). Maheshwari joins from the Broadcast Audience Research Council (BARC) India where she was Head – People Operations. She was also previously associated with Bennett Coleman Co. Ltd. (Times Group).
4. Licious Ropes in Vidyanand Krishnan as CCO, Meeta Aggarwal as CFO
Licious has roped in Vidyanand Krishnan as Chief Customer Officer and Meeta Aggarwal as Chief Financial Officer. In their respective roles, both of them will be instrumental in furthering Licious' growth journey. Krishnan joins from Dunzo while Aggarwal was with Anheuser Busch-InBev India, prior to this.
5. Issac John to Leave Discovery
Issac John, head – marketing, direct-to-consumer, Discovery Networks APAC, has put in his papers at the media company. John will exit the company at the end of March 2022. He had joined Discovery in 2017 from HealthifyMe.