At Kyoorius, we're dealing with the coronavirus situation with the seriousness it deserves.
Therefore, we're doing what can be done remotely while keeping our followers informed on all that is happening in the world of media, advertising and marketing.
Consequently, till things improve, Melt in a Minute will change a bit.
The format will change from all video to a text-based post. A little more difficult to consume, but it's the best we can think of under the circumstances.
All of you, stay safe.
And stay informed with posts like this one.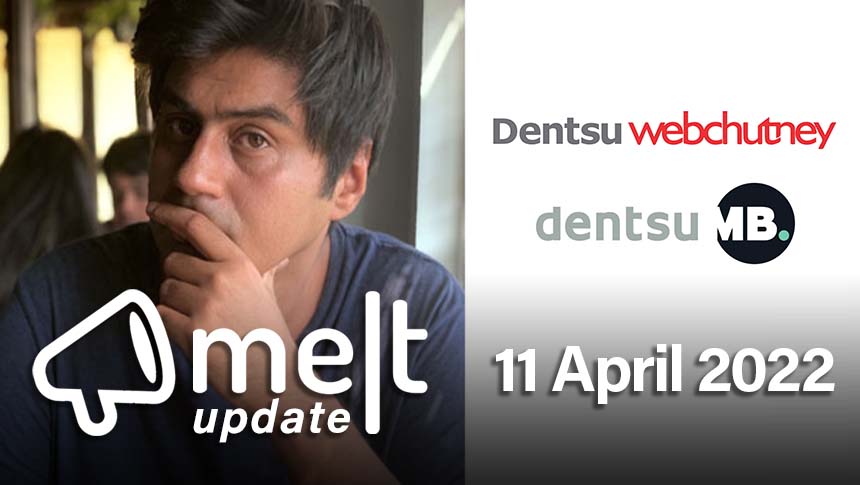 Top News:
1. Arjuna Gaur named Dentsu Webchutney & dentsuMB CCO
Dentsu India has announced the appointment of Arjuna Gaur as Chief Creative Officer (CCO), Dentsu Webchutney & dentsuMB. In his new role, Gaur will work towards expanding the creative mandate for both the agencies.
2. Zee Media launches new channel, Haryana
Zee Media Corporation Ltd. has launched a news channel catering to Delhi, NCR and Haryana. The channel ZEE Delhi NCR Haryana will serve everyday news consumption needs via an array of different genres of programs, the network said.
3. e4M: Nestlé India calls for media account pitch
An Exchange4Media report states that Nestlé India Ltd has asked agencies to pitch for its media account, sources told e4m. The account is estimated to be around Rs 700 crore.
4. Akash Banerji to head Tata Neu's Content & Entertainment Vertical
Amazon's Akash Banerji has been appointed as the Head of Content & Entertainment Vertical for the newly launched Tata Neu app, as per media reports.
5. Disney+ Hotstar Brings In Nishant Tandon
Streaming service platform Disney+ Hotstar has appointed Nishant Tandon as AVP – growth. Tandon announced his new role in a LinkedIn post.