At Kyoorius, we're dealing with the coronavirus situation with the seriousness it deserves.
Therefore, we're doing what can be done remotely while keeping our followers informed on all that is happening in the world of media, advertising and marketing.
Consequently, till things improve, Melt in a Minute will change a bit.
The format will change from all video to a text-based post. A little more difficult to consume, but it's the best we can think of under the circumstances.
All of you, stay safe.
And stay informed with posts like this one.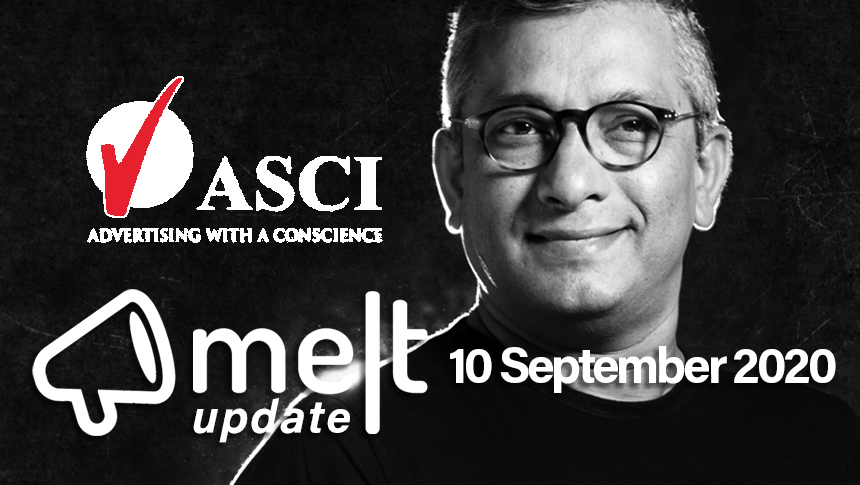 Top News Today:
1. Subhash Kamath Elected As ASCI Chairman
The Advertising Standards Council of India (ASCI) has elected Subhash Kamath, Chief Executive Officer at BBH & Publicis Worldwide, India, as Chairman of the board of governors at ASCI. As per exchange4media, the vote was held at the board meeting that followed the 34th annual general meeting this afternoon. Kamath is an industry veteran, having spent more than 32 years building brands across various sectors.
2. L&K Saatchi & Saatchi Appoints Disha Pinge As Vice President
L&K Saatchi & Saatchi has announced a new addition to its planning function and has roped in Disha Pinge as Vice President. According to campaign India, she will be based out of Mumbai and will report to Snehasis Bose, Executive Director – Planning. Disha joins the agency post her stint as an independent brand consultant. She has also worked for other agencies including Publicis India, Leo Burnett and Creativeland Asia.
3. ShareChat Announces Global Licensing Deal With Saregama
ShareChat has announced a global licensing deal with Saregama that would allow its users to create new content on the ShareChat and Moj platforms. As part of this deal, Saregama will license its large catalogue to both platforms where users can create their own short video content using the Saregama library. As noted by exchange4media, the music library offers thousands of songs in diverse Indian languages.