At Kyoorius, we're dealing with the coronavirus situation with the seriousness it deserves.
Therefore, we're doing what can be done remotely while keeping our followers informed on all that is happening in the world of media, advertising and marketing.
Consequently, till things improve, Melt in a Minute will change a bit.
The format will change from all video to a text-based post. A little more difficult to consume, but it's the best we can think of under the circumstances.
All of you, stay safe.
And stay informed with posts like this one.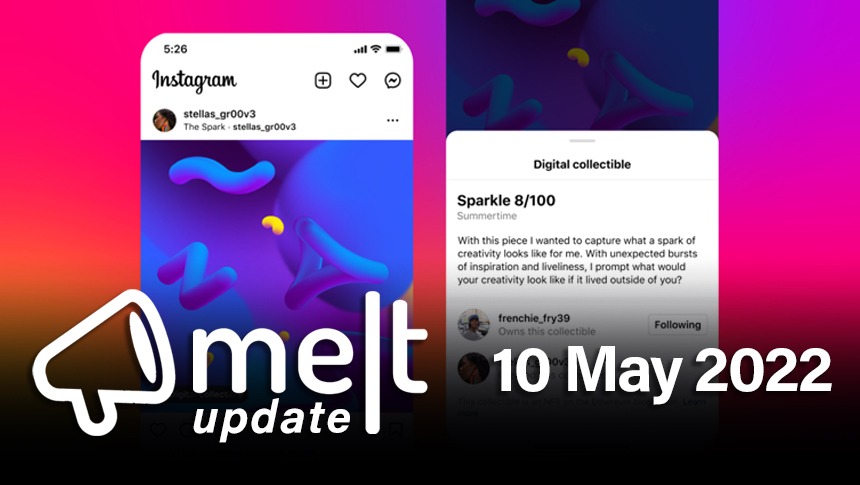 Top News:
1. Instagram begins testing NFTs starting this week
The initial testing on NFTs for Instagram will begin with a select set of creators in the US, beginning this week. With Instagram's new initiative, they hope to make Web 3.0 technology accessible to a much broader range of people.
2. P&G India to make brand advertisements accessible to people with impairments
Procter & Gamble India has announced a commitment to improve the accessibility of its brand advertising for people with sight and hearing impairments. This intiative will include social media content and websites. It aims to achieve this goal by 2024.
3. Satinder Bindra joins Meta as Policy Communications Director APAC
Satinder Bindra has joined Meta as Policy Communications Director APAC. Prior to this, he was associated with ShowReel as Business Advisor.
4. Cheil India appoints Vikas Chemjong as CCO
Cheil India, has appointed Vikas Chemjong its new chief creative officer (CCO). He moves from Publicis Worldwide, where he was national creative director. Chemjong's appointment will be effective, starting 17 May, 2022.
5. e4m: Bhaskar Das quits Republic Media Network
An e4m report states that Bhaskar Das has quit as Republic Media Network's Chief Strategy Officer. Das had been with Republic Media Network since 2019.