At Kyoorius, we're dealing with the coronavirus situation with the seriousness it deserves.
Therefore, we're doing what can be done remotely while keeping our followers informed on all that is happening in the world of media, advertising and marketing.
Consequently, till things improve, Melt in a Minute will change a bit.
The format will change from all video to a text-based post. A little more difficult to consume, but it's the best we can think of under the circumstances.
All of you, stay safe.
And stay informed with posts like this one.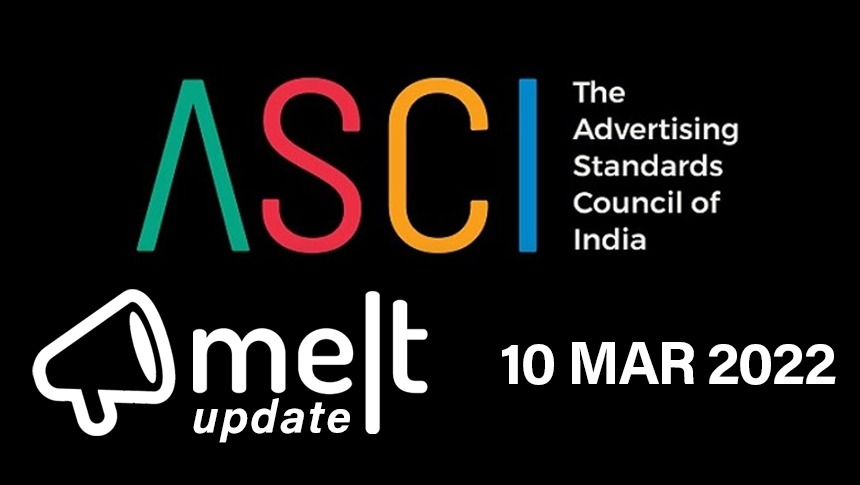 Top News:
ASCI launches due diligence service for endorsers
The paid advisory will help endorsers abide by the ASCI code. The service will offer ASCI's expertise in advertising assessment, including technical claims that are part of the advertisement.


Viacom18's YME cluster launches KaanPhod
KaanPhod will provide emerging musical artists an opportunity to showcase their talent, and will co-create original music IPs with emerging artists and distribute them across platforms.


Twitter X Jigsaw launch tool
Twitter launched a new tool in collaboration with Jigsaw to enable users to manage or report online harassment and unsolicited activities. Jigsaw is a unit within Google that builds tech solutions for 'threats to open societies'.


Snap Inc joins hands with Atal Innovation Mission, NITI Aayog
Over a two-year timeframe, Snap Inc is expected to train over 12,000 teachers affiliated with the Atal Tinkering Labs on Augmented Reality, enabling the reach of the program to millions of students affiliated with ATL's network of schools.


New tools on Meta & Instagram
Instagram launched enhanced tags with an intent to make it easier for creators to receive credits, while Meta added a number of more features for Facebook Group admins to enable automated moderation.