At Kyoorius, we're dealing with the coronavirus situation with the seriousness it deserves.
Therefore, we're doing what can be done remotely while keeping our followers informed on all that is happening in the world of media, advertising and marketing.
Consequently, till things improve, Melt in a Minute will change a bit.
The format will change from all video to a text-based post. A little more difficult to consume, but it's the best we can think of under the circumstances.
All of you, stay safe.
And stay informed with posts like this one.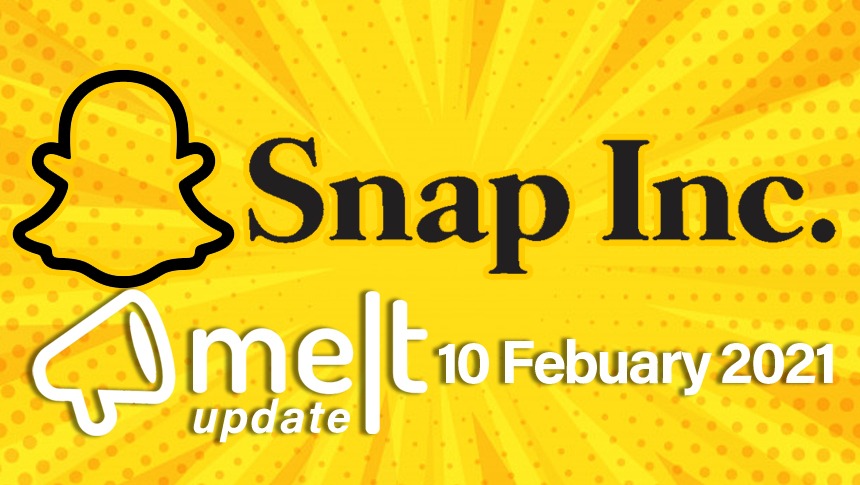 Top News:
1. Snap's Ad Spend Bounces Back After Pandemic
Snap has recovered ad spend revenue after a dip at the onset of the Covid-19 pandemic.  As reported by campaign India, the company's revenue soared to US$911 million in the fourth quarter of 2020, representing an increase of 62% year-over-year. Average revenue per user increased to $3.44 over the same period, an increase of 5% from the previous quarter and 33% year-over-year. 
2. Tata Starbucks Appoints Sushant Dash as CEO
Tata Starbucks has appointed Sushant Dash as CEO Designate effective 1 April 2021, after Navin Gurnaney, present CEO, Tata Starbucks, made the decision to resign. As per medianews4u, he joins Tata Starbucks from Tata Consumer Products where he is currently President – Packaged Beverages Business, India, Bangladesh, and Middle East. Dash will officially take over as CEO, Tata Starbucks on 1 May 2021.
3. More Retail Awards Creative Duties to Madison BMB
More Retail has awarded the creative duties of its chain of supermarkets to Madison BMB.  According to campaign India, Madison BMB's mandate is to translate the customer value proposition for More Supermarkets into a consumer facing brand. The account was won following a multi-agency pitch. 
4. YouTube Receives Accreditation from MRC
YouTube has become the first digital platform to receive accreditation for content level brand safety from the Media Rating Council (MRC), a US-based non-profit organisation that manages accreditation for media research and rating purposes. As reported by exchange4media, MRC's accreditation confirms the effectiveness of YouTube's robust content level brand safety systems.