At Kyoorius, we're dealing with the coronavirus situation with the seriousness it deserves.
Therefore, we're doing what can be done remotely while keeping our followers informed on all that is happening in the world of media, advertising and marketing.
Consequently, till things improve, Melt in a Minute will change a bit.
The format will change from all video to a text-based post. A little more difficult to consume, but it's the best we can think of under the circumstances.
All of you, stay safe.
And stay informed with posts like this one.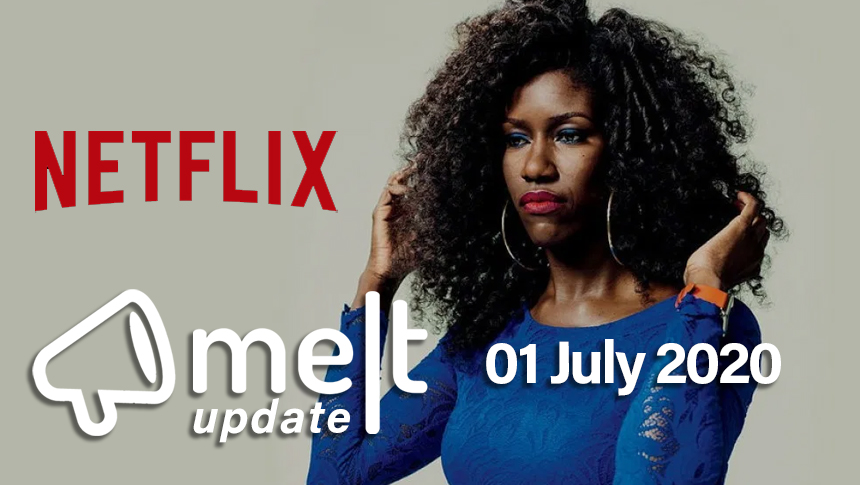 Top Headlines Of The Day:
1. Netflix Ropes In Bozoma Saint John As Its New CMO
Netflix has roped in marketing veteran Bozoma Saint John as its new chief marketing officer. Prior to this, Saint John was a former senior exec at Apple, Uber and most recently, Endeavor. As per adweek, she is Netflix's third chief marketing officer in less than a year. Saint John will start at Netflix this August, reporting to chief content officer, Ted Sarandos.

2. Facebook India Hires 3 New Directors

Facebook has appointed Francis Jose, Manohar Hotchandani and Paras Sharma to its growing team in India. As noted by The Economic Times, Jose has joined as the new director of mobile and connectivity partnerships for India and will drive engagements across the telecom, ISP and mobile devices industries in India. He joins Facebook from Samsung India Electronics. Hotchandani has been appointed as the director, business development and will be working across multiple opportunities in India, with a keen focus on growing gaming, commerce, AR/VR. He joins Facebook from Amazon. Finally, Sharma will be the director for media partnerships and lead the charter across news, entertainment, sports and music verticals for both Facebook and Instagram.

3. Fabindia Group Appoints Aditya Ghosh To The Board Of Directors

Fabindia Group has appointed the former president of IndiGo airlines, Aditya Ghosh to the board of directors. In his new role, Ghosh will be guiding management teams with strategy and new initiatives. As reported by livemint, he also served as a member on the board of Oyo Hotels and Homes, where he was chief executive.
4. Facebook To Prioritise Original News & Reporting

Facebook has announced that it will prioritise original news and reporting in its News Feed. According to Campaign India, the social network will now begin identifying original reporting on a developing story or topic by finding the most often cited original source within a group of articles. The identified original story will rank higher in its News Feed than other news articles. This process will begin with English language news and will roll out to other languages in the future. This move comes after the mounting criticism Facebook has been facing over how its handling the spread of misinformation on its platforms.
5. ZEE5 To Launch Short Video Platform, 'HiPi'

ZEE5 will be launching a short video platform, named 'HiPi', driven by the vision to encourage self-expression. As mentioned by The Economic Times, the platform aims to unlock potential talent and diverse content creators who are seeking a platform for their creativity. According to a statement from the company, the name 'HiPi' comes from the vision of a youthful and carefree planet where everyone can express themselves with freedom and confidence.