This week, Ritwika Gupta reviews Johnnie Walker's stunning 'astronaut' ad, Treeview TV's first ever commercial in India featuring Hrithik Roshan and the star-studded winter campaigns by the 3 cola brands – Coca Cola India, Pepsi India & Thums Up.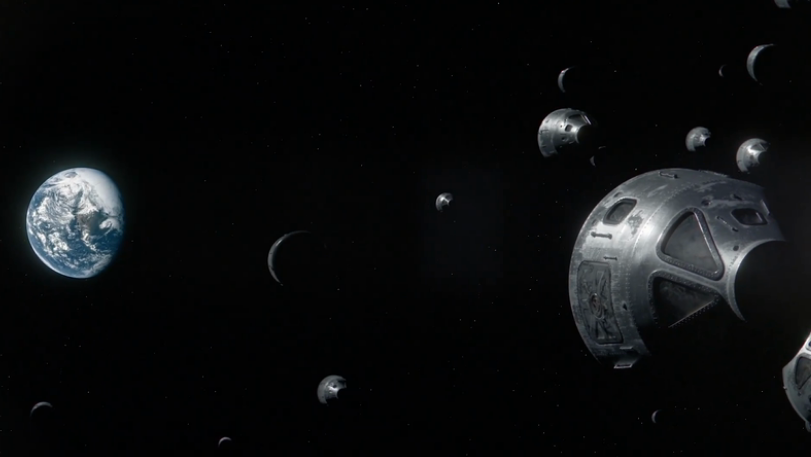 Brand: Johnnie Walker/ Diageo
Former NASA astronaut John Daniel "Danny" Olivas stars in this stunning new ad by Johnnie Walker. He narrates his homecoming journey and the rush of emotions at the thought of going back to his family, friends and the simple pleasures in life. This inspired the team at AlmapBBDO to create a commercial for Johnnie Walker. But the ad is much more than that. It is in fact a metaphor for the year we have just exited and what we are bound to feel when the pandemic is over. The ad opens with an astronaut and her partner traveling back home in the midst of thousands of other space capsules. As they enter Earth, she recalls special moments with loved ones like her wedding, birthday celebrations and drinks with friends. Combing back to earth is often stressful for astronauts as there's always a possibility of something going wrong and being incinerated upon re-entry. Similarly, we are also stepping into 2021 with a bit of fear and anxiety. I like how the "intense" feeling which John Olivas speaks of sums up what most of us felt at varying points during the pandemic. The film is beautifully shot – scenes from outer space were partially shot in studio and on the coastline in São Paulo, Brazil. Kudos to the team for coming up with such an inspiring concept and kickstarting the year with something fresh and positive. The ad carries a message of optimism and evokes a future filled with hope. It tugs on our hopes for 2021 and concludes: The next 200 years are just beginning. Keep walking.
Campaign: Astronaut
Agency: AlmapBBDO
---
Brand: Treeview Television
Thailand's Treeview entered India's television market in August last year and signed on Hrithik Roshan as its brand ambassador. The brand rolled out an ad last week featuring Hrithik Roshan, himself, promising viewers that with Treeview TVs, they will get honesty at every step – honest prices, honest technology and an honest service network. The film takes an interesting route, though. It shows how difficult situations could be in the real world if we are all truthful and honest. It hilariously depicts real-life circumstances in which people are being completely honest instead of giving excuses. I like how the brand has taken 'honesty' as a premise. In today's day and age, consumers want brands that can be trusted and one of the ways to win trust is by being honest. Besides, we haven't seen too many ads in the electronics segment that stand out. Hence, this is one brand that has tried something different and should be appreciated.

Campaign: #NoJhooteVaadein
---
Brands: Coca-Cola India, Thums Up, Pepsi India
This winter, cola brands unveiled their star-studded winter campaigns. Coca-Cola launched #TurnUpYourDay, featuring Ranbir Kapoor while Thums Up launched #LastMenStanding, with Ranveer Singh and Mahesh Babu. And Pepsi launched the latest edition of its #HarGhoontMeinSwag campaign, with Salman Khan. Like their March 2020 ad, the new Coca-Cola spot once again urges audiences to beat lethargic moments with an ice-cold Coca-Cola. It's got a similar concept (perhaps a tad sobered down) like their previous ad, with young girls swooning over Ranbir Kapoor. It is playful and grabs attention. I only wish the ad was more about Coke than Ranbir Kapoor. Thums Up's action-packed 'macho' spot featuring Ranveer Singh & Mahesh Babu tells the story of the last two men fighting zombies in a post-apocalyptic world. It is perhaps the first time the two Thums Up ambassadors have worked together in the same ad. There's one cut in Hindi & one in Telugu. The ad's got a unique concept and has been shot lavishly. It targets both Mahesh Babu's and Ranveer Singh's fanbase. Pepsi's ad features Salman Khan, cladded in a fur jacket drinking chilled Pepsi amid snowcapped mountains. He says, 'Thand lag rahi hai? Toh ek thandi Pepsi ho jaaye' and takes a sip. The brand clearly intends to position Pepsi as a drink that can be enjoyed in any season – be it summer or winter. All 3 ads are entertaining but depict generic messages. They rely solely on the star power of their brand ambassadors. But I guess, the idea is to be relevant, especially after missing out advertising during summer due to the lockdowns last year. I wonder if we are going to see these soft drink brands now advertising round the year instead of limiting it to seasonal rituals? We'll just have to wait and watch!
Campaigns:
Turn Up Your Day The Coca-Cola Way (Coca-Cola India)
Last Men Standing (Thums Up)
#HarGhoontMeinSwag (Pepsi India)