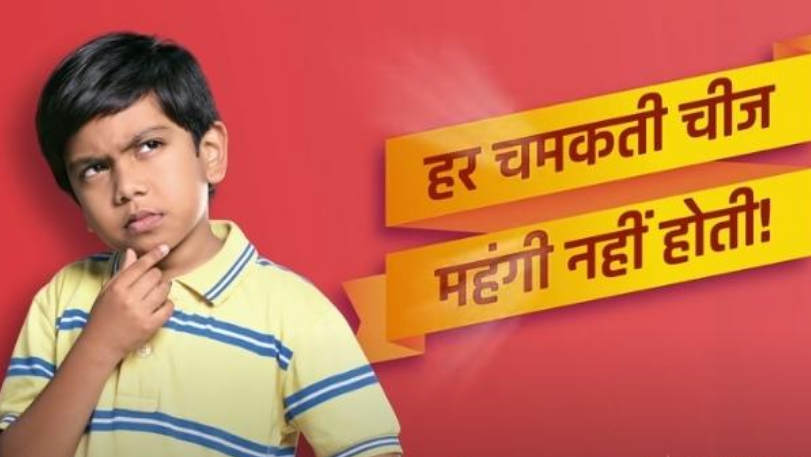 From Tanishq's Ganesh Chaturthi ad that pays a tribute to all the 'Vighnahartas' during the tough times to Asian Paint's quirky new spot about Chintu's shining new walls and KitKat's  fun ad that encourages the Indian youth to take a break during the new normal, here are the ads that caught Ritwika Gupta's attention this week.
Brand: Tanishq
Tanishq has launched a new campaign on the occasion of Ganesh Chaturthi. The festival celebrates Lord Ganesha, also known as Vighnaharta, who is believed to remove all hurdles in our lives. The ad, set in the backdrop of the pandemic, begins with three elderly friends talking about a gift to be given to a young girl for helping them during the lockdown. The film ends on an emotional note when the girl receives a gift from them in the form of a beautiful Ganesha pendant from Tanishq. I love how the ad smartly weaves in the idea of a Vignaharta who has come forward to help during the lockdown. In small yet significant ways, people from different age groups and backgrounds reached out within their community. The film is indeed an ode to all those who have volunteered to help others to fight the multitude of challenges this pandemic posed. I also love the ad for certain tiny details that makes it even more endearing. For instance, we see a mask dangling from an ear of one of the elderly men. We also see one of them speaking with the mask on and all we hear is his muffled voice. These are things that we probably have seen every day during the last 4-5 months. Thus, on a relatability scale, the ad definitely leaves an impact. But what makes it stand out is the beautiful narrative which also brings out the essence of the festival and urges everyone to celebrate their Vighnaharta by showing a little appreciation. Well done, Tanishq!
Campaign: An Ode to the Vighnahartas in Our Lives
Agency: Lowe Lintas
---
Brand: Asian Paints
Asian Paints has released a new campaign for their range of paints, Tractor Emulsion Shyne and Ace Shyne. Titled 'Shyne Wala Paint', the ad opens with Chintu, a young child in a small town. Chintu's friends visit him at his house and get super impressed with the shining walls, painted beautifully. The friends assume that Chintu definitely leads a lavish lifestyle. Chintu goes with the flow and brags that he will visit Singapore for his annual holiday. Just then, Chintu's father returns home from work with holiday tickets. The tickets, much to his friends' amusement, however aren't for Singapore but instead Kolhapur! That just cracks all of them up. The Kolhapur-Singapore word play is hilarious. The kids are superb in the ad, which makes for an entertaining viewing. The main kid, who shows off his shiny painted wall is well casted. But leaving the humour aside, the campaign focuses on an important aspect of homeowners. For them, their house is their most valuable social currency – a mark of their progress in the society. It is a means for these consumers to display their beautiful homes with pride to friends and neighbours alike. The ad smartly highlights that one can get good quality paint that keeps their house looking new, all within a budget. It is light-hearted and the simple narrative shows how Asian Paints can give a luxurious sheen to home walls and impress everyone.
Campaign: Shyne Wala Paint
Agency: Ogilvy india
---
Brand: KitKat
The new KitKat commercial 'Life Hai, KitKat break banta hai' features Ayushmann Khurrana as an accounts professor trying to bring some level of enthusiasm to a rather bored online class. He resorts to lame jokes about 'interest' and taxes' which obviously fall flat. Professor Khurrana then decides to take a break and come back with a fresh perspective. It is a fun ad that encourages youngsters to take a break from these new situations like online classes and other changes brought about by the pandemic. Over the last couple of months, we had to adapt to new ways of doing stuff and manage unprecedented challenges. This new normal can get ambiguous and stressful for the youth. Therefore, the ad says it is okay to take a break and enjoy a moment with positivity and fun. And of course, taking a break is synonymous with KitKat. The chocolate brand has been encouraging the importance of a little break even before lockdown. But it seems relevant more than ever before today. The ad is entertaining, playful and the message of 'taking it easy' with a break, comes through effortlessly.
Campaign: Life Hai, KitKat break banta hai
Agency: Wunderman Thompson