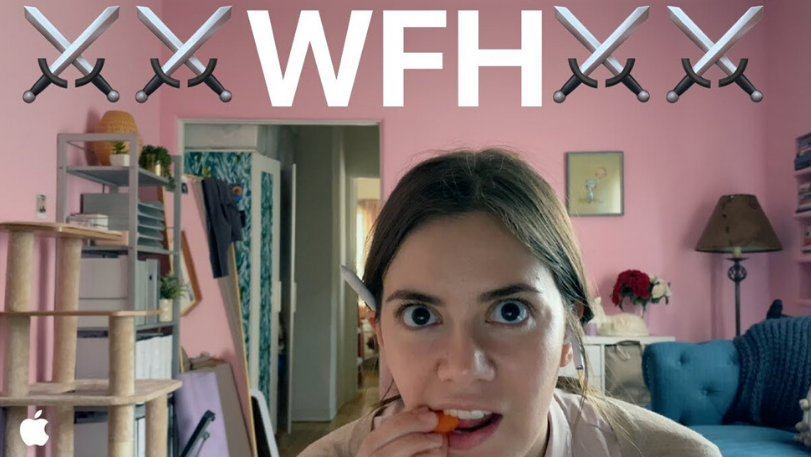 From Apple's goofy WFH ad that focuses on the use of Apple products to overcome the struggles of working at home to Zee Entertainment's clever marketing stunt to get everyone hyped about the return of their daily soaps and Sunsilk's inspiring ad about shining through the dullest moments, here are the campaigns that caught Ritwika Gupta's attention this week.
Brand: Apple
Apple has unveiled a new ad in its "Apple at Work" series, this time focused on the use of Apple products to overcome the struggles of working at home. The new spot features the return of the four characters from the brand's 2019 ad, "The Underdogs". The only difference – instead of an office, the characters are all working remotely during the lockdown. It is a fun, hilarious and relatable 7-minute ad. In the film, the "Underdogs" use products like Apple Watch, MacBook Pro, iPad Pro and AirPods to unleash their creativity and productivity as they navigate a sustainable packaging project while dealing with interruptions from children, not owning a scanner and remembering to wear pants. Much like the 2019 version, this one is also a fun mini sitcom with a goofy depiction of working relationships. It is not necessary for all ads to indulge in character development, especially when most ads are 30-seconds to a minute long. Ultimately, the focus is the product and the brand. However, in this case, we seem to know and relate to each of the underdogs. Whether it is Bridget who's living alone with her pet or Dave who's balancing full-time work with full-time parenting or even the boss, Vivienne, who is video-calling from a limo or a poolside. They represent people from diverse backgrounds. The ad is well-scripted and just like the previous edition, I am impressed at how seamlessly it places all the products. Features like Face Time, Pages, and iMessage are also promoted in the video. At the end of the day, it is still a world of deadlines, meetings, group chats, conference calls, coworkers, and bosses. But it is also a world of kids, parents, pets, cooking at home and being at home. The ad wonderfully showcases this new normal with lots of unknowns but one reliable constant: Apple.
Campaign: 'The whole working-from-home thing'
---
Brand: Zee Entertainment Enterprises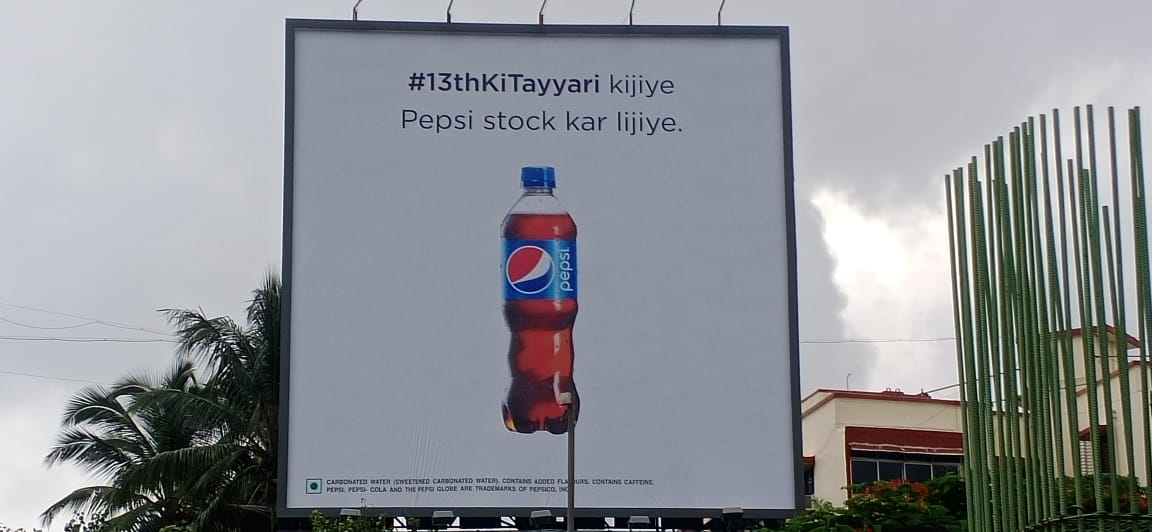 Last week, social media was abuzz with pictures of outdoor ads featuring brands from competing companies, with the same copy. There were six different brands namely Cadbury Dairy Milk, Pepsi, Sunfeast Dark Fantasy, Amul Lassi, BrookeBond Red Label and Maggi Noodles, all sporting the same copy. The posters were simple in design and the copy on each ad read:
#13thKiTayyari kijiye, Pepsi stock kar lijiye
#13thKiTayyari kijiye, Amul Lassi stock kar lijiye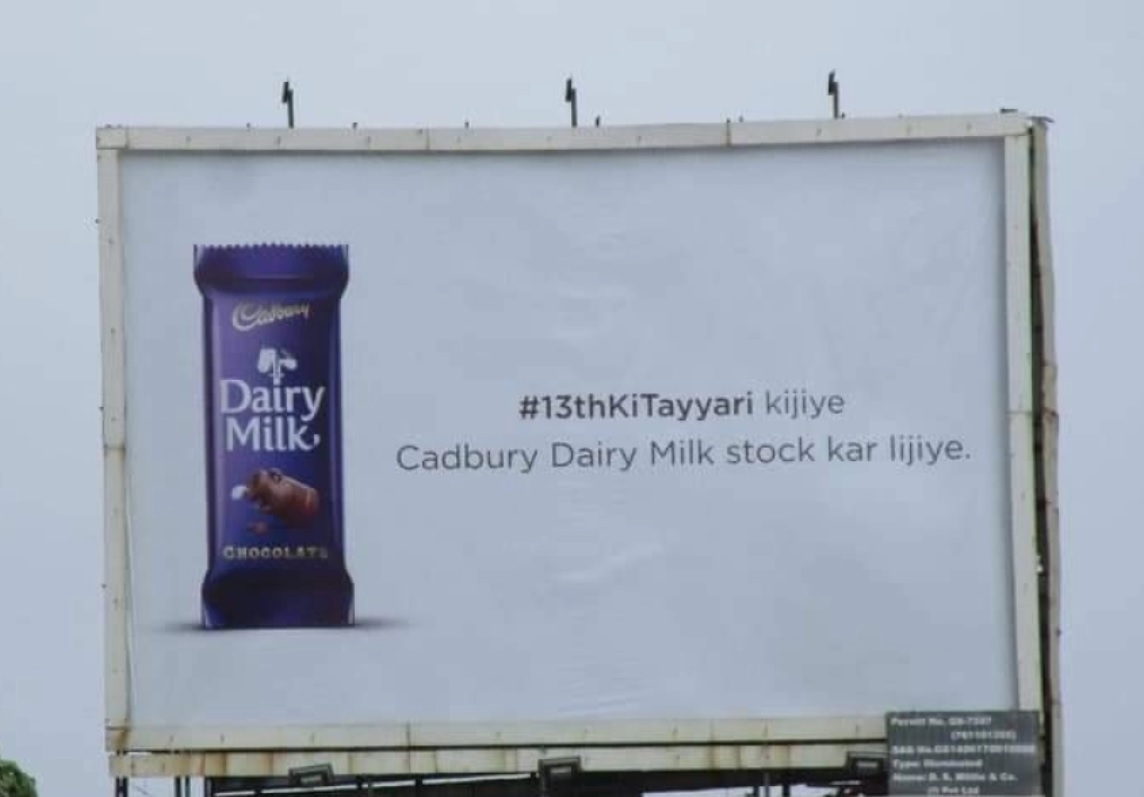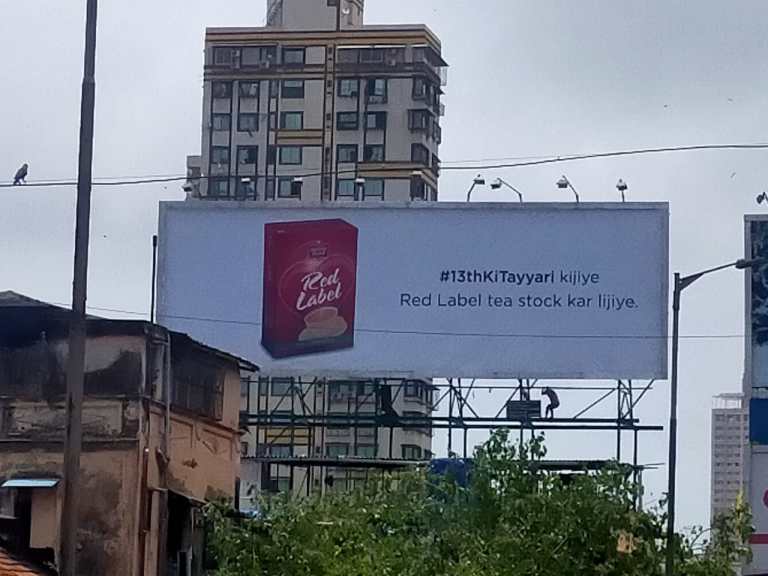 It generated a lot of curiosity. People on twitter were intrigued and among the many guesses a possible theory came out that on the 13th July, TV channels will resume new episodes of their shows.
The hoardings finally turned out to be a teaser campaign by Zee Entertainment Enterprises as it was preparing to resume its daily TV soaps from 13 July 2020, after a 3-month lockdown. The campaign was creatively executed by Publicis Media.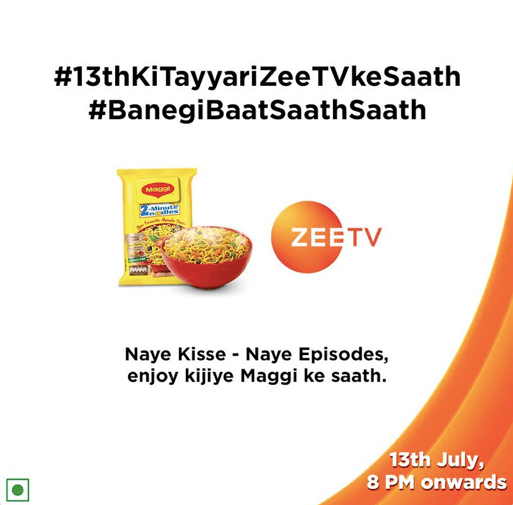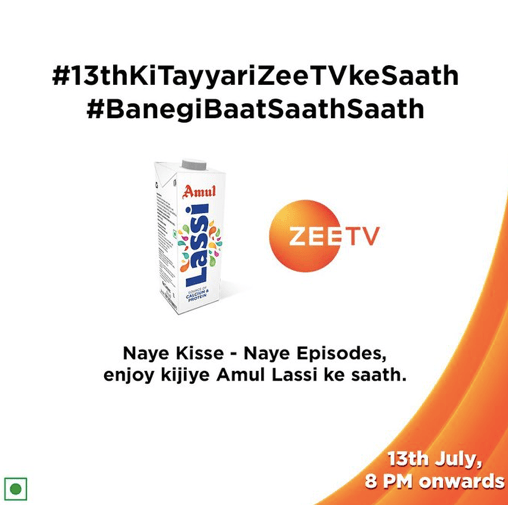 Well, I think this was a really cool marketing stunt. How often do you see popular brands participating together in an outdoor campaign? The suspense around 13th July helped in generating conversations with everyone wondering what this could be about. Zee also smartly approached brands that are often consumed while watching television. Overall, the idea was to let people know about the fresh programming of new episodes on Zee and the communication created immense hype on social media and worked for Zee TV too.
Campaign: #13thKiTayyariKijiye (Teaser Campaign)
Agency: Publicis media
---
Brand: Sunsilk / Unilever
The ongoing pandemic has resulted in lives, routines and jobs coming to a grinding halt. Today, people all over the world are recalibrating and redefining themselves in these unprecedented circumstances. Sunsilk's latest ad chooses to tell the story of a young girl who loses her job as a hairdresser due to the pandemic. This film focuses on the girl's determination to beat her circumstances and turn her life around despite being at home. While the film talks about the serious issue of job cuts, the entire vibe of the ad is largely positive and vibrant. It aims to inspire young girls to not give up. Of course, not everyone who starts creating content on social media becomes popular overnight. So, while the entire scenario in the ad looks far easier than what happens in real life, the core message of inspiration and pulling though comes across clearly. 'Shining through the dullest moments' is a good concept, albeit a little detached from reality. But I guess the makers wanted to keep the film peppy and upbeat because these days, people are looking for brands that offer a bit of cheer and joy. And, that is what the film leaves us with – a feeling of hope, optimism and inspiration. It will resonate with many young girls – the target audience of the brand.
Campaign: 'Duniya mein chaao all the time'
Agency: Wunderman Thompson South Asia