In the week gone by, we had Hollywood actor Ryan Reynolds' taking the help of PowerPoint slides to promote his new company Mint Mobile's premium yet affordable service. Meanwhile, Heinz mirrored its iconic slow-pouring ketchup in its new jigsaw puzzle 570-piece-set and Times of India with its latest #MaskIndia movement encouraged us to make our own masks at home. A look at the marketing activations that caught Madhuwanti's attention:
Marketing Activations Of The Week:
1.Mint Mobile
You have to give it to Hollywood actor Ryan Reynolds. The actor can infuse humour everywhere from his roles, commercials to even voicemails and PowerPoint slides. We are talking about his latest work for the budget wireless carrier Mint Mobile, which he joined last November as an owner.
Reynolds had been in the midst of shooting a 'truly epic ad' as he describes before the onslaught of COVID19 pandemic. As a result, he decided to settle for a PowerPoint presentation to promote Mint Mobile's premium wireless services at an affordable price.
The home video, produced by actor's agency Maximum Effort Productions, sets off onto a parody of PowerPoint slides, along with Reynolds' brand of self-deprecating humour (on his filmography), a puppy and even a cameo from his mum.
The campaign, which might appear to be made in a haste, shows how Reynolds's production company was able to effectively pivot a marketing stunt in the face of a challenge. It's candid as it leverages on the Deadpool actor's presence (as the new owner of Mint Mobile) and even lets us get a few sights of his cluttered desktop. The latter includes folders for sequels to past Reynolds flicks 'Just Friends' and 'Van Wilder.' 
Ryan Reynolds again proves with his marketing prowess that imperfection and affordable budgets can be a winning combination if applied correctly.
Campaign: 'New ManageMint'
Agency: Maximum Effort Productions
2.Heinz
On May 6, the condiment company unveiled a massive 570-piece jigsaw puzzle. It doesn't end here as the pieces are an identical shade of Heinz red. Let's hope the pandemic will be over by the time someone is done with the puzzle.
The brand is giving away the puzzle, through Instagram, offering 57 versions to consumers across 17 countries. In Canada, local users can also comment on its Instagram page for a chance to win one of 57 sets.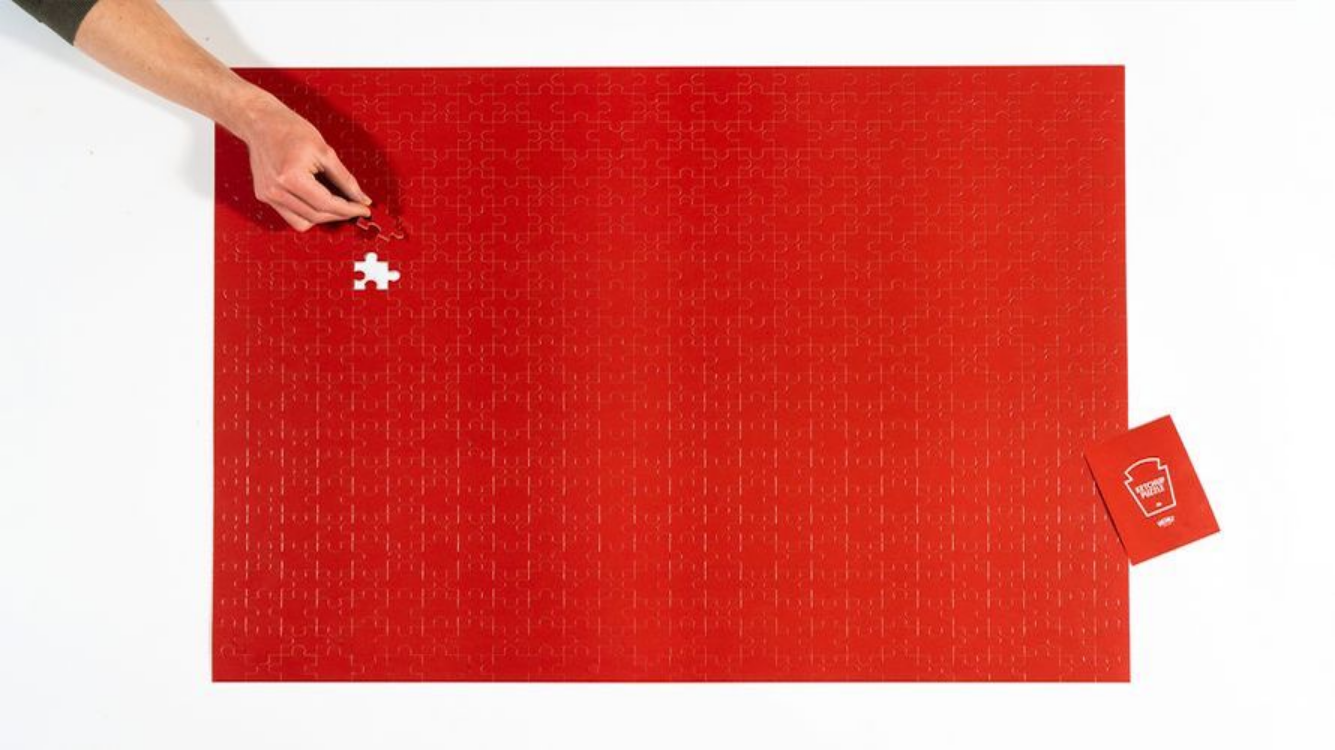 For a condiment company to offer a massive tedious jigsaw puzzle set is noteworthy. It's surely a welcome distraction for those of us shut indoors during Covid19. In fact, the brand has positioned it as a 'ridiculously slow all-red Heinz ketchup' puzzle which mirrors its iconic slow-pouring ketchup. The product is brought alive in this marketing stunt which also stands for brand ethos.
Heinz has realised that with people having more time on their hands, the time-intensive challenge is a perfect choice of entertainment and brand engagement. As a result, the brand is catapulting on it and will surely win over its brand loyalists, in my opinion.
Interestingly enough, McDonald's is another brand who is keying into this jigsaw puzzle trend, but with a different approach. It's focusing on its core menu item with a burger puzzle that appears to be a stress buster.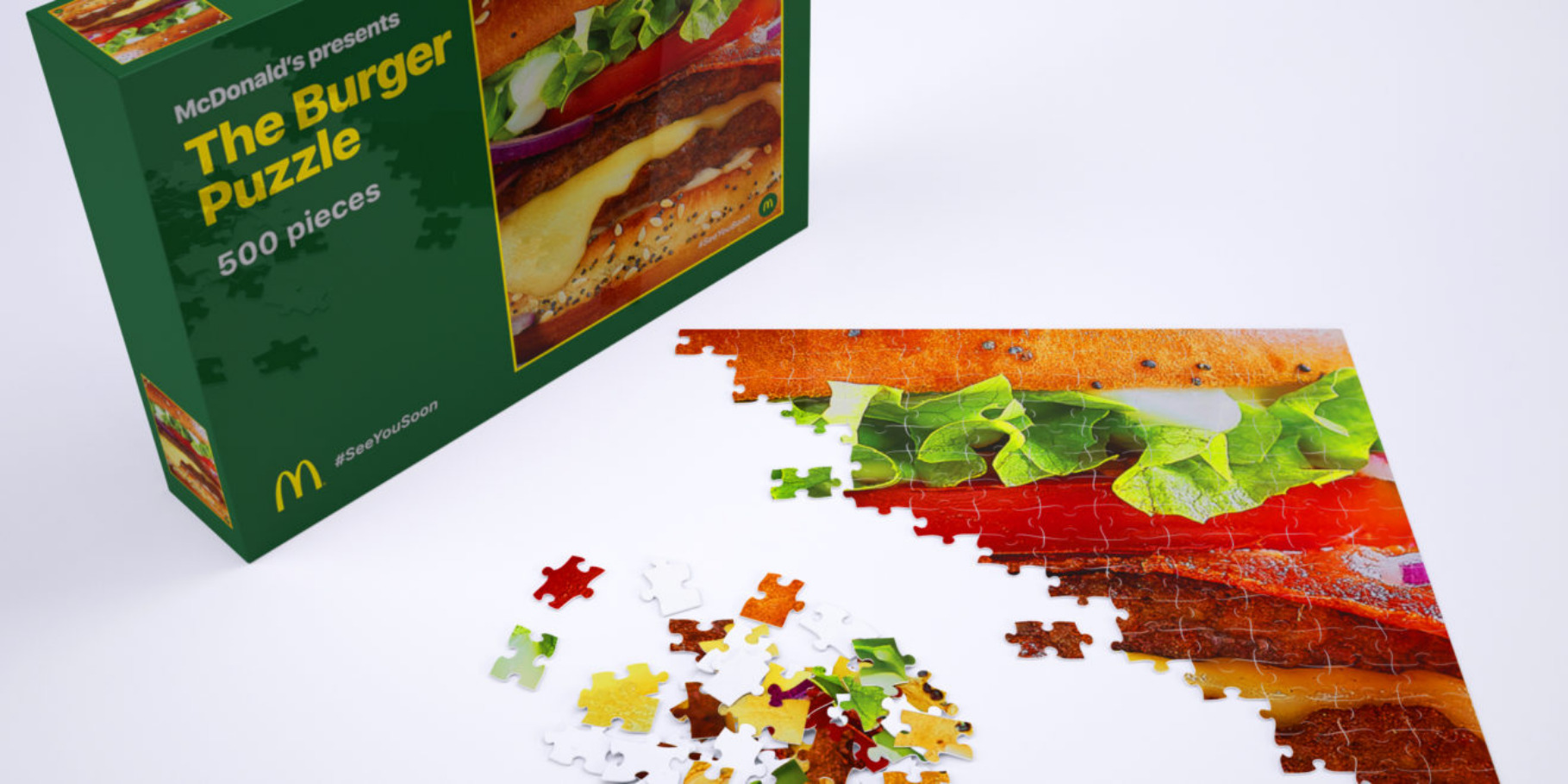 But, either way, both brands have done a decent job of winning over its fans under present circumstances.
Marketing Activation: Heinz Ketchup Jigsaw Puzzle
Agency: Rethink Canada
3. Times of India
As it's known, there has been an acute shortage of masks ever since the Covid-19 outbreak reached the stage of community spread. In response to that, The Times of India with agency Wunderman Thompson South Asia, raised a country-wide call to all Indians to make and wear their own masks.
Called #MaskIndia movement, it encourages every citizen to take charge of protecting himself/herself and their families. The one-minute stop motion video opens with colourful masks from different cultures which moves on to different individuals wearing their own homemade masks. The interesting bit over here is that Ustaad Taufiq Qureshi and his team of vocal percussionists and sound engineers recorded all the sounds for this track using only breath and breathing while wearing a homemade mask.
We visited the website mentioned at the end of the video maskindia.com which inspires everyone to be a 'Corona Warrior' by making their own mask, uploading a selfie/video with it and tagging #MaskIndia with it. More than a lakh have participated. The site also has a tutorial on making masks by citizens.
The movement is part of 'Make Your Own Mask' campaign, that was launched on April 6 on the front page of The Times Of India.
It's a well-thought-out initiative by Times of India which cashes in on its huge consumer base to address the scarcity of masks. By involving citizens to offer tutorials and upload videos with the tag, TOI is driving meaningful conversation, engagement and awareness.
Campaign: '#MaskIndia'
Agency: Wunderman Thompson South Asia