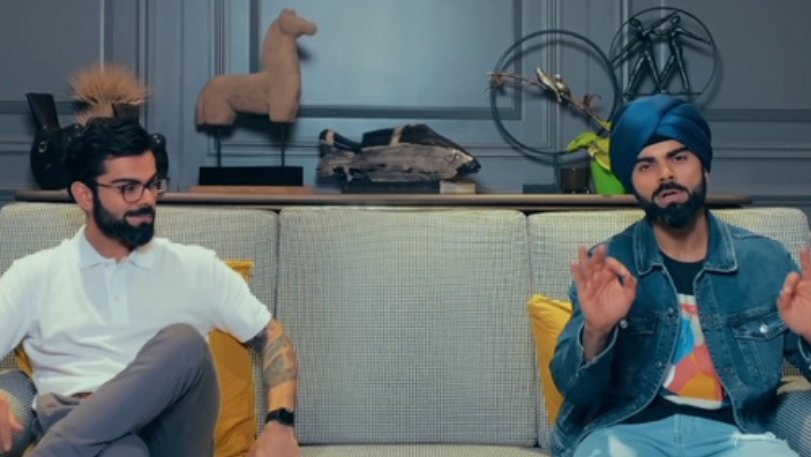 From Burger King replying to complaints made on McDonald's Facebook page to Flipkart unveiling its star-studded Big Billion Days Sale campaign and Pizza Hut convincing us that nothing is more satisfying than the original pan pizza, here are the campaigns that caught Ritwika Gupta's attention this week:
Campaigns of the week:
Brand: Burger King (Denmark)
While it is easy for consumers to vent on social media if a service or product does not meet expectations, it is quite tricky for companies to deal with such rants on a daily basis. Certain brands do not even respond to customers who publicly complain about their products. And some popular ones are known for being picked on – for instance, McDonald's. The fast-food chain possibly receives so many complaints that it does not have the resources to even see them all, much less respond. In any case, Burger King in Denmark has decided to step in and help their "old friend" by answering all the Facebook complaints from McDonald's customers and posting a one-minute video about this trolling campaign to their own Facebook page. In a cheeky marketing stunt, Burger King employees worked their way through thousands of complaints on McDonald's Facebook page, responding with sympathy and a digital coupon for a Burger King Whopper. Well, who doesn't love exciting offers and free burgers? Once again, Burger King smartly trolled McDonald's by not targeting them directly, but instead focusing on disgruntled customers complaining and commenting on McDonald's Facebook page. Some of their responses are really funny and witty. As an example, one McDonald's customer complained about waiting for two hours at a McDrive, to which Burger King responded with "Well, everyone can have a slow day in fast food. Here's a quick Whopper." I think it is really refreshing when brands jump into these conversations with a sense of humor. As another part of the campaign, Burger King is pledging to respond to all of its own Facebook comments within 48 hours. Not sure if this gives McDonald's an opportunity to troll back!
Campaign: Whopper Reply
Agency: Uncle Grey
---
Brand: Flipkart
Flipkart has unveiled its latest star-studded campaign ahead of the upcoming Big Billion Days Sale. The campaign comprising 13 30-second TVCs, highlights the ways in which people are eagerly waiting for the Big Billion Days. It features Virat Kohli, Ranbir Kapoor, Alia Bhatt, Amitabh Bachchan, Sudeep Sanjeev and Mahesh Babu in double roles, bringing to life engaging personas that Indians can relate to. I think the ads are all entertaining and relatable. While we see Alia donning the role of a boss and employee, Virat Kohli is seen playing twin brothers. The films show light-hearted rivalry between near and dear ones, to get the best deals and outdo one another. We see the celebrities talking about the offers during the sale.
I found the spot featuring Amitabh Bachchan the most entertaining. Bachchan plays his own father who appears to have difficulty in hearing and seeing due to old age. But the moment he watches a Big Billion Day ad or overhears his son (played by Bachchan again) talk about the sale, he is all eyes and ears. It's funny and endearing. Overall, the campaign is engaging and is likely to drive a strong consumer connect

Campaign: Big Billion Days
Agency: McCann Worldgroup
---
Brand: Pizza Hut UK
Just when you thought there couldn't be anything more satisfying than the most satisfying thing in the world, Pizza Hut launched a satisfyingly satisfying meal deal which includes its much-loved original pan pizza. The 52-second ad features brand ambassador Parker J Patterson as he takes us on a journey of exploring a host of weird and wonderful things that seem satisfying, but don't live up to the ultimate satisfaction that is Pizza Hut Original Pan Pizza. The ad is really funny and clever. I was tempted to order pizza after watching it! In honor of the iconic pan pizza's 40th anniversary, Pizza Hut also launched its first global campaign in 20 years, hosting a celebration across 55 of its global markets, declaring October 'Global Pizza Month'. Titled 'Now That's Delivering', the campaign will run across 55 markets. On Pizza Hut UK's Facebook page, you will find the brand posting oddly satisfying videos of someone jumping on a bed, flipping into a swimming pool but nothing that quite beats the satisfaction level of the original pan pizza. Overall, it is a great tribute to the original pan pizza!
Campaign: "Now That's Delivering"
Agency: Iris